Finnix participating in World IPv6 Launch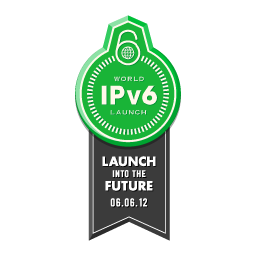 Finnix will be participating in the World IPv6 Launch, a commitment by sites, ISPs and hardware manufacturers to be ready for IPv6 on or before June 6, 2012. This is a continuation of World IPv6 Day, a test launch of sites' IPv6 services on June 8, 2011.
Nothing will actually be done to Finnix on June 6. All Finnix sites (including this blog) have been IPv6 enabled for several years, and many Finnix mirrors are IPv6 enabled. Finnix is proud to be in this standing, and welcomes World IPv6 Launch to help push the internet forward into the IPv6 era.
For more information on Finnix and IPv6, please see www.finnix.org/IPv6.